Drs. Jeremy and Jenny Heidt are a husband-and-wife chiropractic team and owners of Pinnacle Chiropractic and Rehab. They have over 20 years of combined experience in the chiropractic field. This experience combined with extensive training and a patient focused mindset is what sets Pinnacle Chiropractic apart from others. The ability to combine effective chiropractic adjustments, soft tissue/fascia therapies, and rehab exercises when needed allow our patients to improve each visit and obtain effective and efficient results.
Services Offered
Chiropractic Adjustments
Soft Tissue/Fascia Therapies
Rehab/Stability/Strengthening Plans
Spinal Decompression
Flexion Distraction
Cupping
Prenatal Care
Postpartum Care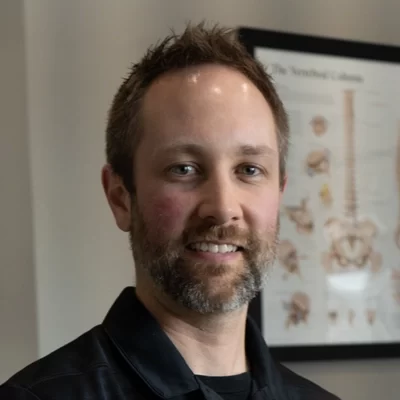 Chiropractor
Dr. Jeremy Heidt D.C.
My name is Dr. Jeremy and I welcome you to Pinnacle Chiropractic and Rehab. It is a personal experience with chiropractic care for a back injury and migraine headaches that I had my first experience with chiropractic care.
At the age of 14, I suffered from severe low back pain and migraine headaches. I had a spinal fusion surgery recommended for me at the age of 15. Through chiropractic care and giving my back time to heal I saw improvements in both my lower back and migraine headaches. I was able to avoid a spinal surgery and personally experienced the benefit of combining chiropractic adjustments, soft tissue/fascia therapies, and strengthening exercises.
This personal experience got me involved in chiropractic and I believe the personal and professional experience is what makes our clinic unique.
Whether it's helping a patient walk with less pain, improving their ability to get on the floor to play with their grandkids, recovering from a sports injury, or avoiding a back surgery, these goals are what makes going to work each day enjoyable.
Jenny and I have two little girls, Finley and Emery.
Dr. Jeremy is certified in Cox Flexion Distraction/Decompression, (The only chiropractor in North Dakota with the certification and 5-10% of chiropractors being certified nationwide.) Dr. Jeremy is also certified in a technique called FAKTR that uses multiple soft tissue therapies (Cupping, Instrument Assisted Tools, Functional Rehab Exercises) to get patients better.
Certified In Cox Flexion Distraction/Decompression Technique
Certified in FAKTR- soft tissue therapies with rehab
MN Monthly Top Chiropractor in 2020, 2021, and 2022
Presented at the Honors Seminar on Lumbar Spinal Stenosis
Interviewed on the Back Doctor's Podcast sharing multiple case studies on back pain, neck pain and sciatica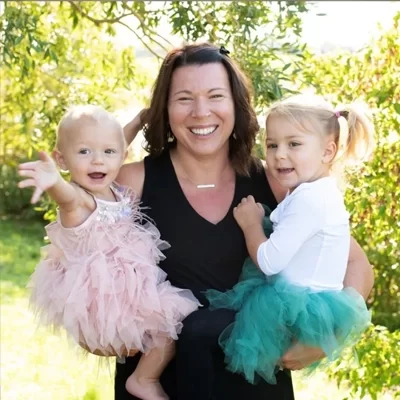 Chiropractor
Dr. Jenny Heidt D.C.
Hi there! I am Dr. Jenny. mama to two amazing little girls who keep me on my toes. Becoming a mom has helped show me my true passion is helping others during and after pregnancy. I really enjoy treating pregnant and postpartum women. I have 100s of hours of advanced training allowing me to provide the very best care for this special population.
Following the birth of my second daughter my postpartum journey was very important to me. I spend a lot of time researching and trying different exercises to help gain strength and heal my body. I love sharing what I learn. Being a mom is hard work. Taking time to make sure you are taking care of yourself is so important. Moms don't have time to be in pain!
My ultimate goal is to provide great care and get you to your best. I like to provide education tips so you are able to do things at home to keep you feeling good. I enjoy being apart of your journey through the motherhood transition.
Although prenatal and postpartum care are where my passion lies I do enjoy treating everyone. From babies to adults. I have advanced training is treating kids, student athletes and injury prevention.
My girls are my life, however I also enjoy working out, Thai food, trying new recipes, coffee, and outdoor lap swimming.
We're Ready to Help. Call us today and make an appointment at our West Fargo, ND, clinic, so you can get started on your road to recovery.
Monday
8:00am - 12:00pm
1:30pm - 5:30pm
---
Tuesday
10:00am - 12:00pm
1:30pm - 5:30pm
---
Wednesday
8:00am - 12:00pm
1:30pm - 5:30pm
---
Thursday
10:00am - 12:00pm
1:30pm - 5:30pm
---
Friday
8:00am - 12:00pm
---
Saturday & Sunday
Closed